Everyone is tired. The schedule is getting hot and heavy and that's even before the weather really kicks in and swelter arrives. Quick turnarounds and demanding travel are taking a toll on teams across the league.
It's time for managers to really earn their money. Motivating through fatigue and smartly rotating lineups now might mean the difference between making the playoffs or missing. All the points matter, even when it feels like the season just started.
Step up to the challenge, coaches. Or speak out publicly how you don't really have the weapons to win and some of this really isn't your fault. Either one, really.
Previous rankings: Week 8 | Week 7 | Week 6 | Week 5 | Week 4 | Week 3 | Week 2 | Week 1


1. LAFC (7 wins, 2 draws, 1 loss)
Previous ranking: 1

Next MLS match: Saturday, May 4, vs. Chicago
LAFC got one of those draws that feels like a loss on the road in Seattle. Bob Bradley's team not only gifted the Sounders a goal in the first minute, they played up a man for most of the match without scoring… and delivered the miss of the year from Christian Ramirez in the process. They physics of it don't seem possible.
Previous ranking: 3

Next MLS match: Saturday, May 4, at New York Red Bulls
After midweek's disappointment in Minnesota, the Galaxy bounced back with a dominant 2-1 win at home over RSL on Sunday. Even when Zlatan Ibrahimovic does nothing, he still makes things happen. In addition to the winner, the Swede's almost-dummy set the table for Eduardo Atuna's opening goal.
Previous ranking: 2

Next MLS match: Saturday, May 4, at Minnesota
Cristian Roldan's red card darkened the day for the Sounders and essentially ended any chance of winning against LAFC. Roldan's first career sending off will be the subject of plenty of controversy throughout the week. The upshot is that the Sounders held onto a point and will wait to see if Roldan is let off.
Previous ranking: 4 

Next MLS match: Saturday, May 4, vs. FC Dallas
Houston's hot start is turning into a steady heat after a 2-0 win over Columbus in Houston on Saturday. Note to other MLS teams: Sloppy play at the back against the Dynamo will probably lead to a whole lot of pain when the likes of Alberth Elis and Mauro Manotas pounce like a pair of jungle cats.
Previous ranking: 5

Next MLS match: Saturday, May 4, at Houston
A home draw against the Quakes after all of the fun of the last couple of weeks takes some of the shine off of FC Dallas. It's a bit harsh to say that FC Dallas was outplayed on their home patch, but it did require the intervention of Jesse Gonzalez on several occasions to salvage the draw.
Previous ranking: 9 

Next MLS match: Wednesday, April 1, vs. FC Cincinnati
Across the continent, the Union scored a point against the Whitecaps in Vancouver. The brightest spot for Philly was the play of homegrown keeper Matt Freese. The 20-year-old started in place of the injured Andre Blake and showed that the Union might not be lost without the Jamaican in the lineup.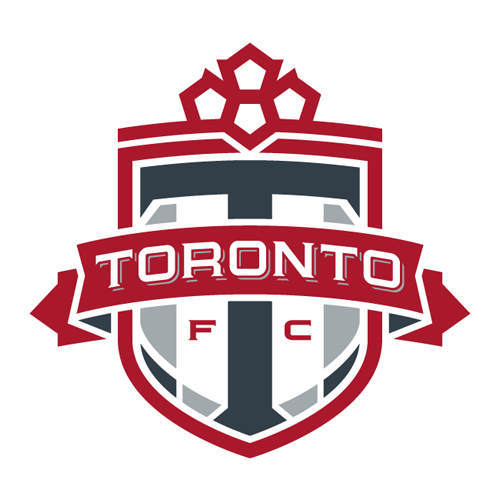 Previous ranking: 7

Next MLS match: Saturday, May 4, at Orlando
Saturday presented the first real hiccup in what has otherwise been a good start to the season for the Reds. Jozy Altidore's absence was acutely felt, perhaps most by Alejandro Pozuelo. The Spaniard played his first MLS game without a goal or an assist against the Timbers. What a bust!
Previous ranking: 6

Next MLS match: Saturday, May 4, vs. Columbus
A dog-tired United team looked exactly that in Minnesota against the Loons on the weekend after a midweek win in Columbus. Spare a thought for homegrown product Donovan Pines, who had his first MLS goal taken off the board by VAR in Minnesota. Strange call and rough day for the Black & Red.

Previous ranking: 10 

Next MLS match: Wednesday, April 1, vs. LA Galaxy
It took three tries, but the Loons finally have their first win at Allianz Field. It was narrow and far from comfortable, but none of that matters. Did Angelo Rodriguez even make contact with Romain Metenire's cross? Who cares! The United fans got a chance to sing Wonderwall, establishing the tradition into the new home.
Previous ranking: 11 

Next MLS match: Wednesday, April 1, at New England
The Impact needed some serendipity and emergency defence to keep Chicago out of the net in the early going, then got a bit of magic from Omar Browne to secure a win. That flash of brilliance is exactly why the club plucked Browne out of Panama following his breakthrough performance in the CONCACAF Champions League.
Previous ranking: 8 

Next MLS match: Saturday, May 4, at D.C. United
The Crew have dropped four straight games, with a single goal on the board in those matches. Between Wednesday's home loss to DC and Saturday's defeat in Houston, Columbus crossed the ball 65 times and managed a grand total of nine shots on goal. That would be fine with better efficiency in front of net, but the Crew don't have it.
Previous ranking: 12

Next MLS match: Saturday, May 4, vs. Toronto FC
Even with NYCFC's rough start to 2019, getting a point on the road at Yankee Stadium is never an easy task. Credit to the Lions for not only getting a draw, but for getting out of the the Bronx without any injuries from the questionable surface. Nani continues to show his value with another goal.
Previous ranking: 16 

Next MLS match: Saturday, May 4, at Montreal
The draw kings of MLS stayed retained their throne with a home draw against Orlando on Saturday. That's not the result the home team needed and it might help turn the heat back up on Dome Torrent after last week's big win over DC United. Even the boss acknowledges his seat is warming up.

Previous ranking: 13

Next MLS match: Saturday, May 4, vs. Portland
RSL felt the wrath of the Galaxy on Sunday in what can only be called a fair result. Does that mean Mike Petke's team isn't good enough to compete in the West? No, but it seems like the dial will switch back-and-forth on the "good and bad" meter most of the season for a club with a few nice pieces but not enough top class talent.

Previous ranking: 14 

Next MLS match: Sunday, May 5, vs. Atlanta
What was that? Sporting's explainable rough road following the Champions League run is becoming a more troubling trend following a wild 4-4 home draw against New England. If there's a positive, it's the fight the club showed in bringing the game level.
Previous ranking: 15

Next MLS match: Saturday, May 4, at LAFC
The loss in Montreal came down a game that was always bound to be determined by a single moment going against the visitors. On current evidence, the Fire are what Saturday proved them to be: A mediocre team that will need luck to go their way to earn points on most weekends.
Previous ranking: 17

Next MLS match: Saturday, May 4, vs. LA Galaxy
With no Kaku and a shaken-up lineup, the desperate Red Bulls pulled out a win over FC Cincinnati thanks to fullback Connor Lade's goal. Lade had a single tally in his MLS career prior to Saturday. Of all of the players who could have grabbed the moment to pull New York out of a nosedive, Lade was probably the least likely.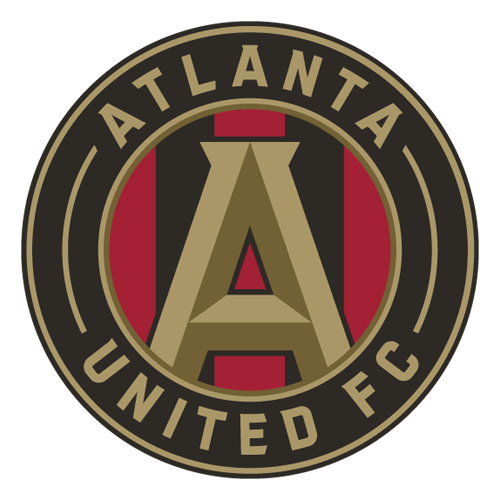 Previous ranking: 19

Next MLS match: Sunday, May 5, at Sporting Kansas City
So … does a 1-0 win at home over the only winless team in the league count as a season-saving moment? Is Frank de Boer off the hot seat? The three points earned matters most, but lingering doubts about Atlanta's ability to create goals are bound to bubble up again in the weeks ahead.

Previous ranking: 23 

Next MLS match: Saturday, May 4, at Real Salt Lake
Turnaround, engage? The Timbers now have a winning streak after a win in Toronto on Saturday. It's probably not a good idea to count on Bill Tuiloma wonder goals every week, but if the defender can pop up with a stunning strike every now and then, that might help with the scoring needs.
Previous ranking: 22

Next MLS match: Saturday, May 4, vs. FC Cincinnati
We're still not sure if the Quakes are good now but Matias Almeyda's team has gone three games without a defeat. Saturday's draw in Frisco wasn't as impressive as the last two outings, but it's difficult to deny that there's clear progress happening under the Argentine boss. Trust the process?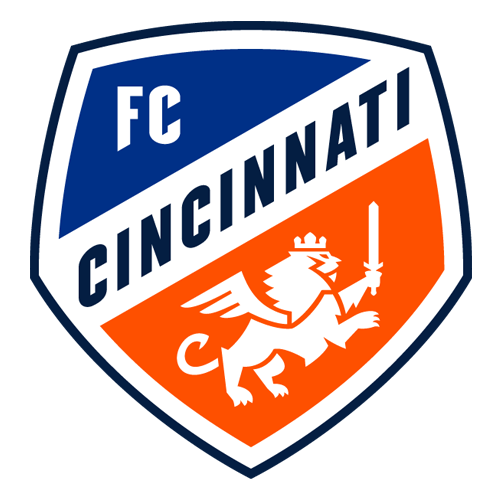 Previous ranking: 18 

Next MLS match: Wednesday, April 1, at Philadelphia
Reality has fully set in for the expansion kids after loss in New York. Not only is FC Cincinnati winless in five, but a goalless performance at Red Bull Arena means the club hasn't scored in three straight games. FCC did hit the post twice, so maybe the luck will switch when they hit Philly midweek.
Previous ranking: 20

Next MLS match: Friday, May 3, at Colorado
Making the playoffs probably means holding on to leads at home, something the Whitecaps couldn't do against the Union on Saturday. Again, Iraqi wingback Ali Adnan was smack in the middle of the action, setting up Doneil Henry for the Whitecaps goal and turning the ball over to gift the Union theirs.

Previous ranking: 21

Next MLS match: Saturday, May 4, at Philadelphia
There's no real way to excuse away Wednesday's loss against the Impact. Then, on Saturday, the Revs had a one-goal lead, a two-goal lead, then re-established a two-goal lead, then conceded twice in the last 20 minutes to end up with a just point (and nine men) in Kansas City. It's a little Jekyll and a whole lot of Hyde.
Previous ranking: 24

Next MLS match: Friday, May 3, vs. Vancouver
Rapids manager Anthony Hudson has taken to ripping his roster: "We are fighting at the bottom with a bottom group of players and we have to find a way to pick up results whilst also being a team that tries to play a certain way. And we just have to find that balance." All in all, a strange move for a man with a hand in plenty of Rapids personnel decisions.